Removal Van Ruislip ha4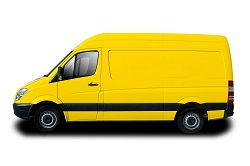 A Moving Van in Ruislip That You Can Count On

Getting a removal van in Ruislip, HA4 is now more accessible than ever before with our company. We have a fleet of vans of different sizes and shapes so that no matter how much furniture you need to take with you, there will always be room for it in one of our vans!
Our team of enthusiastic drivers will do an assessment with you and figure out what the best van for you would be. No matter what type of items or furniture you are moving, our drivers can ensure that the right van is provided for your needs.
We offer very competitive rates when it comes to hiring a removal van in Ruislip and we make sure that our customers receive fantastic and affordable service. So, if you are looking for an experienced and top quality moving van for your commercial move or domestic move, look no further than Ruislip Man and Van.


What Are The Benefits Of Hiring Our Removals Company?

Whenever you hire a removal van from Ruislip Man and Van, our experts strive to provide 100% customer satisfaction. With years of experience in providing our services to people across Ruislip and beyond, we know exactly the challenges which occur when moving house or office, so no matter how difficult your situation might seem to be, we are proud to lead the way with unbeatable removals services!
If there is something specific that you require when it comes to choosing the right van such as furniture covers or protective blankets, then please do not hesitate to let us know and we shall try our utmost to accommodate your needs.
For any questions at all about hiring a removal van in Ruislip or Ruislip Man and Van's services feel free to give us a call on

where one of our helpful members of staff will happily assist you in anyway they can. For example, if you need extra space for items during your move then feel free to ask us and we can help provide additional information on how best to maximise the space available in your moving van!

Book Your Removal Van Now

If you are now ready to book the most reliable removal van in all of Ruislip today then please don't hesitate to get in touch with us by calling on

. Our friendly team members will be delighted to hear from you and can answer whatever question you might have about our removals service. We also guarantee that no matter which moving package is chosen that all items placed inside one of our vans will remain protected during transit; this includes both fragile and non-fragile materials.
So why not hire one of the most dependable and budget-friendly removal vans around today? With Ruislip Man and Van, rest assured that your move from Ruislip will be smooth sailing - contact us now on

and let's get started!
---