Removals Ruislip ha4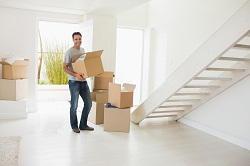 We Offer The Best Removals in Ruislip
If you're looking for high quality removals and storage services across Ruislip, then Ruislip Man and Van is here to help you! We have more than ten years of experience in this business, so you'll never be short of high quality assistance when you hire us. We understand how important it is for people to move around and find the perfect fit for their next home or office, so we strive to ensure that all of our service remain accessible and efficient in order to facilitate this goal perfectly! Whether you need a little bit of help with moving your furniture from one place to the other, or a completely hands-on approach for your entire removals package, we can provide it.

What Makes Us Different

At Ruislip Man and Van, we work hard to make sure that our customers are given the best possible service – every time they hire us. We don't ever cut corners or do less than our best when it comes to making sure that our clients get exactly what they need, and as such we stand out as some of the leading removal experts in HA4 area. Instead of spending hours trying to move furnishings and other items through a crowded house or office building yourself, why not hire us instead? We offer an incredibly cost effective way of alleviating this problem while simultaneously giving you the highest level of quality available anywhere across the region.
Beyond just offering top notch removal services in Ruislip, we also provide a variety of additional services which range from packing materials and furniture assembly all the way through to full clean up services after everything has been moved. We pride ourselves on being able to give every single one of our clients something extra for money that others simply cannot match!


Book Our Services Today

We know that moving can often be incredibly stressful if done incorrectly. When you work with Ruislip Man and Van, however, you can rest assured knowing that your property will be safe throughout the entire process - no matter where it goes or where it's coming from. All of our team members are highly experienced and trained professionals who are dedicated to making sure that your property reaches its new destination effectively and safely – no matter what surface it is travelling over!
Additionally, we always keep our prices low to ensure that everyone gets value for money when they book us for their removals services! So if you want a reliable HA4 removals company at an unbeatable price point, then give Ruislip Man and Van a call today at

. Our friendly team will be more than happy to answer any questions that you may have regarding any specific removal needs you have - so don't hesitate to reach out now and ask away!
---