Storage Ruislip ha4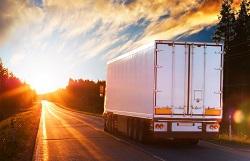 Benefits of Using Ruislip Man and Van Storage Facilities in Ruislip, HA4

When you hire a storage unit from our company in Ruislip, HA4 there are advantages that you can benefit from. Being able to store your belongings and valuables in a secure facility is incredibly beneficial as it keeps them protected from theft and natural disasters. Plus, being able to take advantage of the many amenities at our facility such as 24/7 CCTV coverage and staff assistance can be great when you need some extra peace of mind.

Secure Storage Solutions for Your Belongings
Our storage solutions are designed to keep your items safe at all times so you can rest assured that they won't get damaged or stolen. Our units are made from durable materials and come with secure locks so you can keep any valuable items protected while they're not in use. We also offer disposable packaging boxes and other items to help make moving even easier!

Affordable Storage Options For Everyone
Our storage solutions don't have to be expensive - we offer competitive prices so that everyone can benefit from our storage services. We understand that costs can add up quickly when it comes to moving, so we make sure that our prices are affordable and that they won't break the bank. Whether you're looking for short-term or long-term storage, we will always provide competitive rates so that you don't have to worry about overspending.

Flexible Storage Agreements
Some companies require lengthy contracts for their storage facilities, but Ruislip Man and Van offers flexible agreements depending on your needs. We understand that some people may only need to access their items for one month or two months and don't want to be stuck in a long-term contract - this is why we offer flexible agreements so that you can hire the perfect amount of space for your requirements and switch between different sizes easily and affordably.

Customizable Storage Packages
We also offer customizable packages which means that no matter what type of service you require, we'll have something tailored just for you! Our experienced team will sit down with you to discuss what sort of package best suits your needs, whether that's hourly access or round the clock access - whatever works best for you! Regardless of what package you end up choosing, your belongings are guaranteed to stay safe with us!

Why Choose Ruislip Man and Van?

Here at Ruislip Man and Van, we take pride in offering reliable and cost-effective storage solutions for customers throughout Ruislip and surrounding areas. Not only do we provide secure units but we also offer friendly customer service and a range of additional amenities! To find out more or arrange a viewing contact us on

.
---